Wednesday, May 14, 2014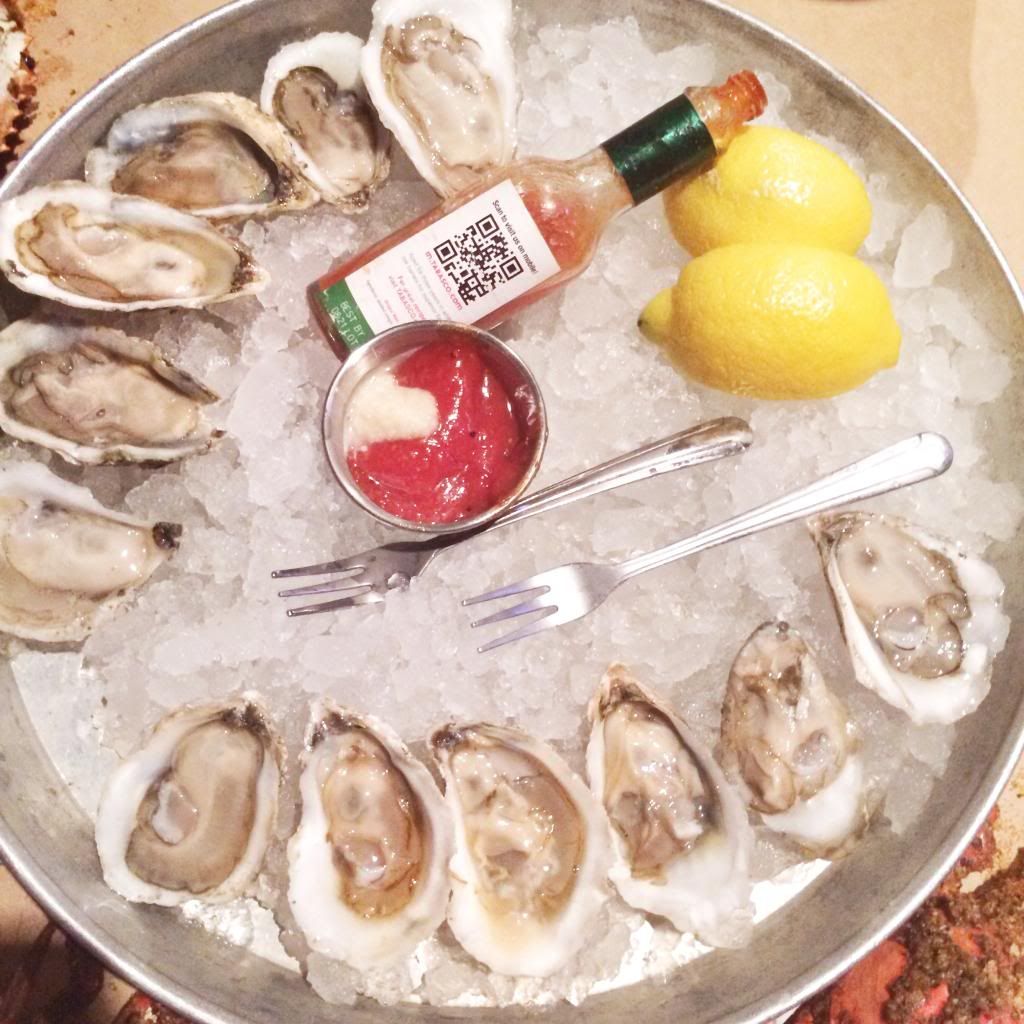 One great thing about living in Baltimore is the seafood! And a particular favorite restaurant of mine, Ryleigh's,  started their "Tuesday Shore Nights" for the summer! It's basically specials on crabs, oysters, shrimps, delicious corn covered in cheese...i'm seriously salivating thinking about it. And a special bonus, almost everything is covered in Old Bay! If you don't know what old bay is, you're basically missing out on life.
Friday, May 9, 2014
During finals time, I'm always looking for something quick to make/eat and something that will fill me up. Usually I revert to vending machine chips, soda, and coffee... but Sister #2 has been talking nonstop about "flax seed" and how much it fills her up (also along with all the health benefits). So in an attempt to be healthy and nice to my body, I went  to the grocery store and picked up some organic flax seed!