This past weekend I babysat my niece who had a complete meltdown and scared me half to death with weird sobbing and twitching-like spasms. So obviously I consulted the higher power of the internets to see whether or not this was normal, to which I found a thread that basically read like this "my first kid did it, freaked out and went to the ER. My second kid does it too. Nothing to worry about."
Which got me thinking to how differently parents raise their kids as they become more comfortable at being parents and immune to "firsts" (love the commercial above).
Below is a snapshot of how my parents responded by the time they became pros at parenting and my two older sisters had
allllllll
been-there-and-done-that:
Curfew
When my sisters came home late:
When i come home late:
College Acceptances
When my first sister got accepted into college:
By the time I got into college:
Leaving the nest
When my sisters moved away:
By the time I moved away....8 years later:
Asking to do something
When my sisters asked to do XYZ:
When I told them I did XYZ: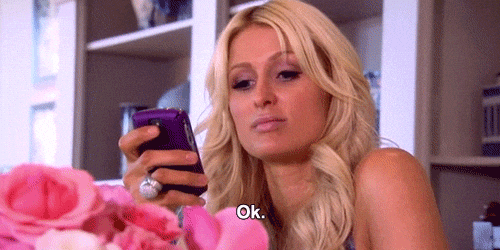 Now just don't do it again.
Grandchildren
How my mom reacts to my niece:
When i tell my mom I want to get married and have kids:
SO.
Dear Parents / Future Parents,
If you have more than 2 children, as a third child, here's some advice: We know you love us all equally as your first 2, and maybe more because we're the cutest and we're your youngest (#foreveryourbaby), but please try and act excited once in a while. Also, we'd like to equally have as many pictures taken as the first kid.
Sincerely,
Third Kid.